Department of Educational Psychology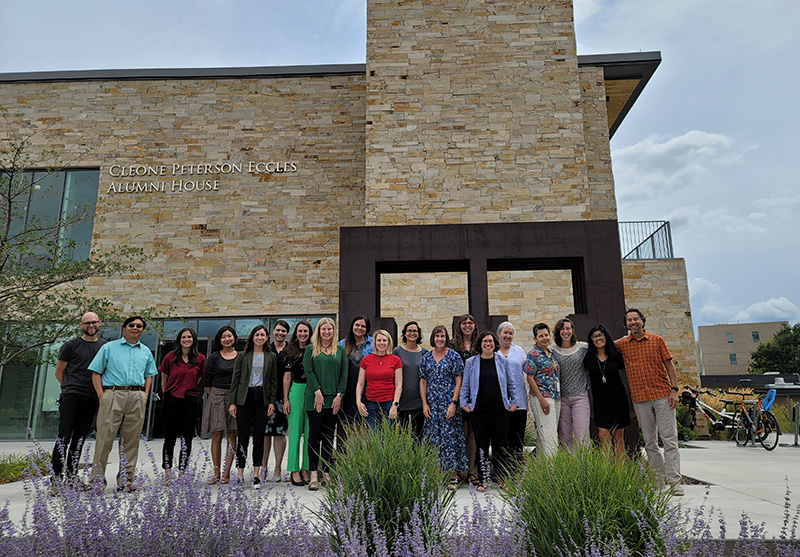 The Department of Educational Psychology faculty and staff at their 2022 retreat.
The Department of Educational Psychology recently held their annual retreat. The team discussed new strategies, how to advance education and support students, and building on the numerous successes of last year.
We are excited to welcome new and returning students. This is going to be a great year!
At the Department of Educational Psychology we:
emphasize the application of behavioral sciences to educational and psychological processes.
are committed to training students in the knowledge of education and psychology so that you can serve the educational and psychological needs of the state and national communities.
Through the Mountain Plains Prevention Technology Transfer Center (PTTC), we provide evidence-based resources for pre-professionals and professionals in the fields of prevention, health care, and education. The Mountain Plains PTTC is a partnership between the Department of Educational Psychology in the College of Education and the School of Dentistry at the University of Utah. The mission of the Mountain Plains PTTC is to strengthen the workforce pipeline for pre-professionals and professionals in the substance misuse prevention and health care fields by delivering evidence-based Trainings and Technical Assistance (TA) in the six-states (Colorado, Montana, North Dakota, South Dakota, Utah, Wyoming) comprising Region 8. Learn more about the PTTC or check out our resources.
---
Prepare to work in the helping professions with people of various ages and in a range of settings
Understand the social, emotional, and cognitive aspects of human development and learning
Develop skills in individual and group counseling, behavior change, consultation, collaboration, and multicultural competence
Gain real-world experience through supervised field placements
Graduate with endless career possibilities!
---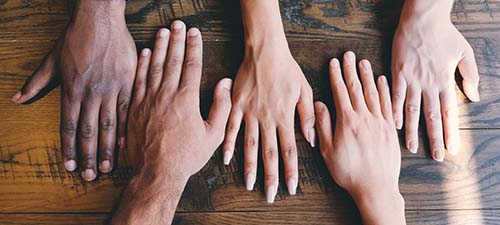 EDPS Equity Diversity and Inclusion Statement
The Department of Educational Psychology (EDPS) stands in support of compassion, dignity, value-of-life, equity, inclusion and justice for all individuals regardless of color, race/ethnicity, sexual orientation, religion, language, socioeconomic status, ability, gender, gender identity or expression, immigration status, or any type of marginalization. We stand in support of making our society more inclusive, just, and equitable for all individuals. We stand against individual and systemic racism in all its various forms.
We must all share in the responsibility to support equity, diversity, and inclusivity in our department, college, and university with the goal to eradicate racism in all forms. EDPS faculty and staff are examining thoughts, attitudes, biases, beliefs, and behaviors in teaching, research, service, and departmental policies/practices. This reflective examination is part of a larger goal to address the ways our department can promote greater inclusivity for all its members: students, staff, and faculty. As part of this process, we will solicit feedback from students, colleagues, and stakeholders in order to broaden our perspectives, engage a range of voices, and improve our practices.
News & Announcements
Dr. Anne Cook Awarded Fellowship

Drs. Son and Zummo Awarded LEARNT Grants
Programs