Department of Educational Psychology
At the Department of Educational Psychology we:
emphasize the application of behavioral sciences to educational and psychological processes.
are committed to training students in the knowledge of education and psychology so that you can serve the educational and psychological needs of the state and national communities.
Prepare to work in the helping professions with people of various ages and in a range of settings
Understand the social, emotional, and cognitive aspects of human development and learning
Develop skills in individual and group counseling, behavior change, consultation, collaboration, and multicultural competence
Gain real-world experience through supervised field placements
Graduate with endless career possibilities!
---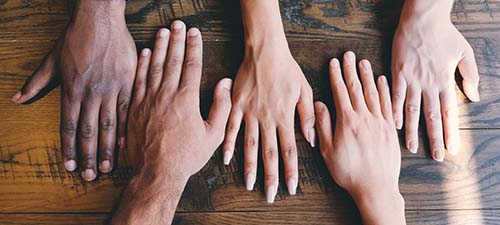 EDPS Equity Diversity and Inclusion Statement
The Department of Educational Psychology (EDPS) stands in support of compassion, dignity, value-of-life, equity, inclusion and justice for all individuals regardless of color, race/ethnicity, sexual orientation, religion, language, socioeconomic status, ability, gender, gender identity or expression, immigration status, or any type of marginalization. We stand in support of making our society more inclusive, just, and equitable for all individuals. We stand against individual and systemic racism in all its various forms.
We must all share in the responsibility to support equity, diversity, and inclusivity in our department, college, and university with the goal to eradicate racism in all forms. EDPS faculty and staff are examining thoughts, attitudes, biases, beliefs, and behaviors in teaching, research, service, and departmental policies/practices. This reflective examination is part of a larger goal to address the ways our department can promote greater inclusivity for all its members: students, staff, and faculty. As part of this process, we will solicit feedback from students, colleagues, and stakeholders in order to broaden our perspectives, engage a range of voices, and improve our practices.
Programs